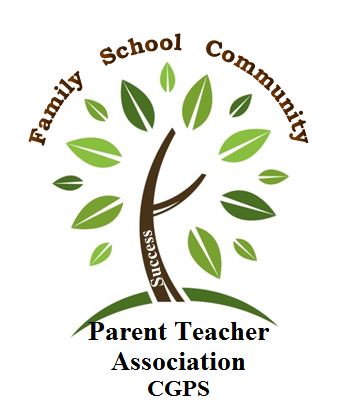 The Parent Teacher Association of Chaguanas Government Primary School is pleased to invite the public to their first annual "Run For Knowledge" 5k Walk/ Run event to raise awareness on the importance of health and wellness for successful education. This event is also to help raise funds for important school amenities and to assist less fortunate students. The event will take place in the Borough of Chaguanas and is sure to be an amazing event.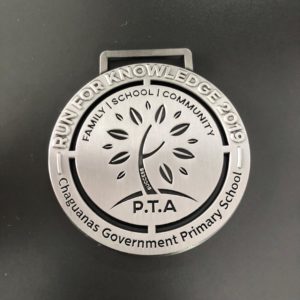 Children 11 years old and under, have the option of participating in the 5k or a special one mile race. The one mile race will start at 3:30 pm, while the 5k will begin at 4:30 pm.
Every child participating in either event will receive a customized finishers medal. The one mile event will carry many special prizes to encourage our young runners.
We are happy to also offer a Virtual 5K race option during registration. You can run anywhere even on your treadmill. The deadline to complete your run/walk is Friday 22nd November 2019. You must run/walk at least 5 kilometres (3.1Miles) to earn the medal. If you have a tracker, phone app (like Strava or Nike Running) or any other similar recording device it is easy to record the runs, just email a photo or screenshot of the run to runforknowledge1@gmail.com along with your name and address . Collection of virtual race medals will be on Saturday November 23rd 2019 from 10am to 2pm at Chaguanas Government Primary School.
REGISTRATION:
Online Registration:
Click on the REGISTER button on this page
Manual Registration:
Travel Plus Services,
Sundelight Plaza,
Cor. Uriah Butler Highway and Munroe Road.
Monday – Friday 11am – 5pm
Saturday – 11am – 2pm
Phone: 225-5535
RACE COURSES:
1 MILE COURSE: (11 years old and under ONLY)
5K COURSE: (2 laps)
Age Group Prizes (1 Mile Only)
1st Male / Female in the following categories:
6 years and Under
7-9 years
10-11 years

Prizes are Vouchers / Hampers
Overall Winners 5K
1st Place Male & Female $1000.00 TTD
2nd Place Male & Female $750.00 TTD
3rd Place Male & Female $500.00 TTD

DETAILS:
Date:
Saturday November 16 2019
Time:
Children 11 and Under (Optional) 1 Mile Run: 3:30 pm, 5k Walk/Run - 4:30pm
Location:
Chaguanas Government Primary School, 2-18 10th Avenue, Orchard Gardens, Chaguanas
Package Collection
From 12th-14th November, 2019 - 2:00 pm to 5:00 pm
Medals:
CUSTOMIZED Medals for all Finishers!
Prizes
Top 3 Overall Male and Female;
1st Male/Female - 6 years and Under,7-9 years,10-11 years
Cost:
16 years old and under - TT$100, 17 years old and over - TT$130
Offline Registration:
Available at Travel Plus Services,
Sun Delight Plaza, Cor Uriah Butler Highway and Munroe Road.
Virtual Option:
AVAILABLE