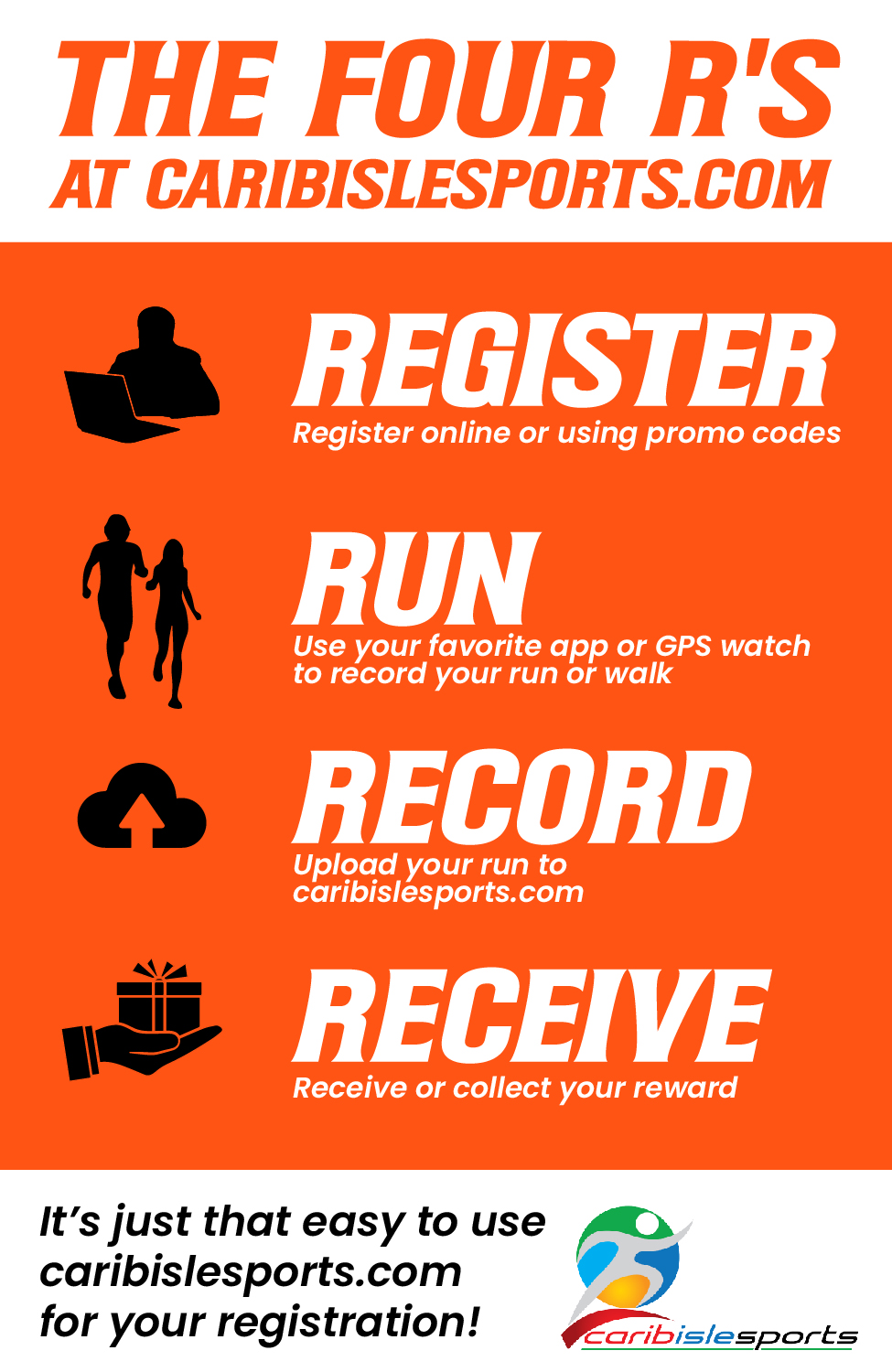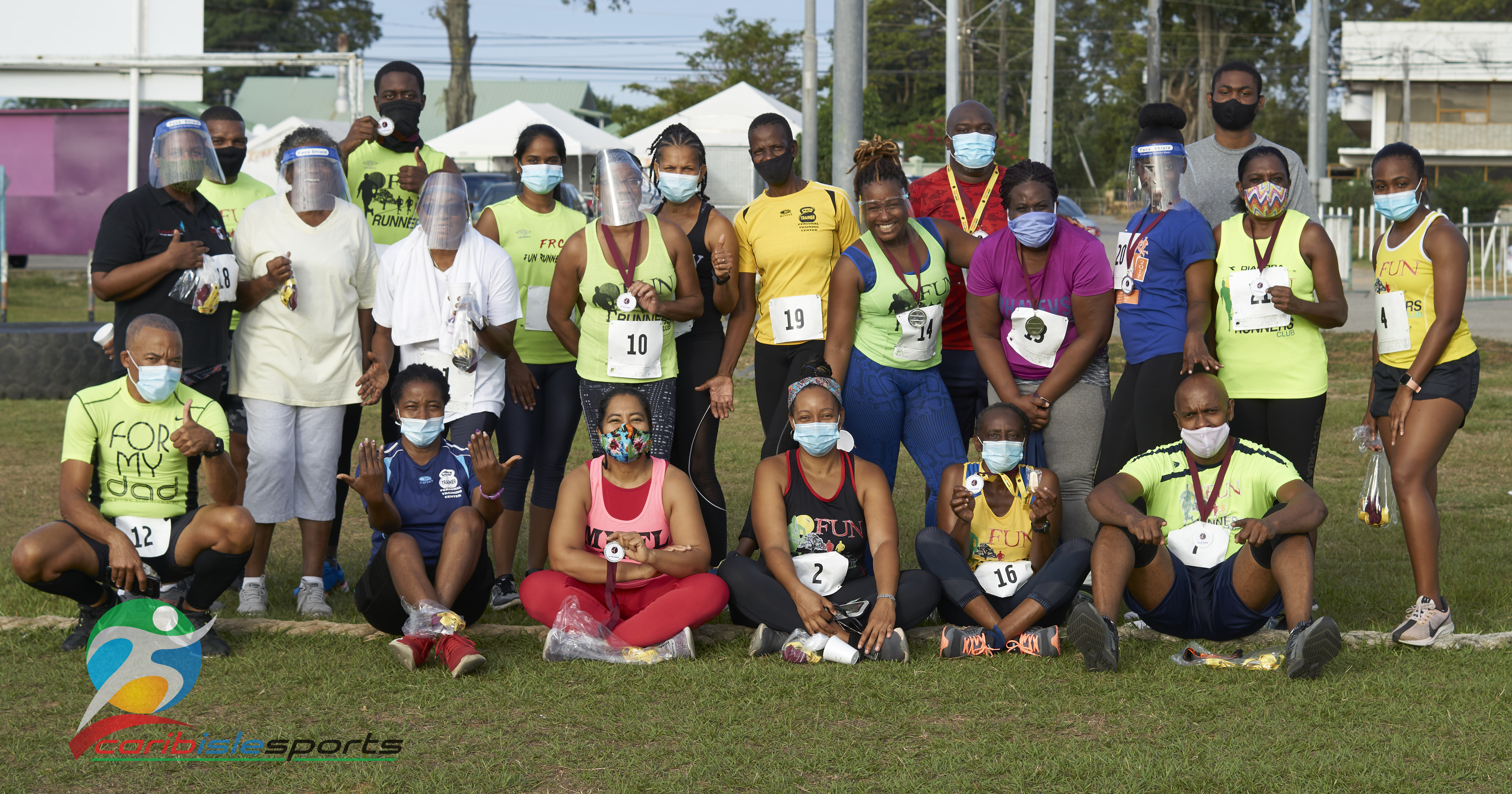 Tired of the same old Virtual Races? Try something different. If you want to opt for a reward that is more than just a medal, this is the race for you! This is no ordinary medal. We are offering a more environmentally friendly wooden reward that hides a secret.... a 32gb disk drive! This reward is for everyone who participates in the event, but there is an added bonus for those who opt to participate in the live events. For an additional 25 dollars, you participate in the Live event and receive a applique commemorative medal!
. Off and Running Live Event 1, took place in Trincity (with strict COVID-19 racing protocols observed) and everyone was happy for the return to live racing with electronic timing. We are excitedly looking forward to Live Event 2 at the end of March. Sign up now and receive more information.

THE VIRTUAL RACE
By now everyone should be familiar with the process with Virtual races. In case you aren't, it's simple at Carib Isle Sports. Just look out for the Four R's flyer on this page, outlining the four basic steps. For this event, your package will be delivered to the address listed when you upload your results. No bother, no fuss, the package comes to you.
THE LIVE EVENT/S:
To be announced. If you have a preferred 5k course, and a group of 10 or more participants that would like to be electronically timed, let us know and we may be able to bring the live event to you! Send an email to contact@caribislesports.com along with a map of your proposed course(available through most running apps). The Live Event/s will carry a minimal cost of $25 to partially cover the bibs, medals and equipment used. Carib Isle Sports will sponsor the balance. Everyone who attends the first two events, is guaranteed to receive a medal.
THE DETAILS:
| | |
| --- | --- |
| Date: | Registration begins January 1, 2021 |
| Location: | Anywhere you choose |
| Distance: | 5 Kilometres |
| Data Submission: | Click on the link on the Off and Running registration page on caribislesports.com |
| Promo Codes: | Sorry, no promo codes are currently available |
| Medal Collection: | Medals will be delivered to the address stated at run-data submission |
| Contact number: | 776-1862 |
| Cost: | TTD $105 |
| Fees: | NO PROCESSING FEES! |
| Benefit: | Part proceeds to charity |
| Live Event/s: | To be announced |