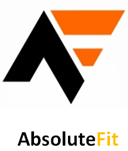 Click on a link: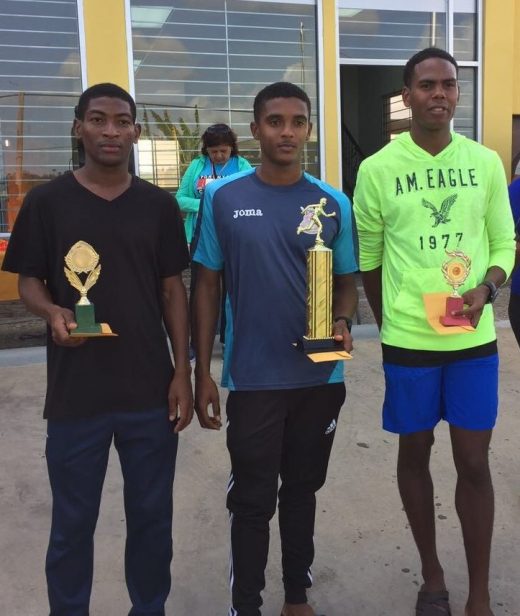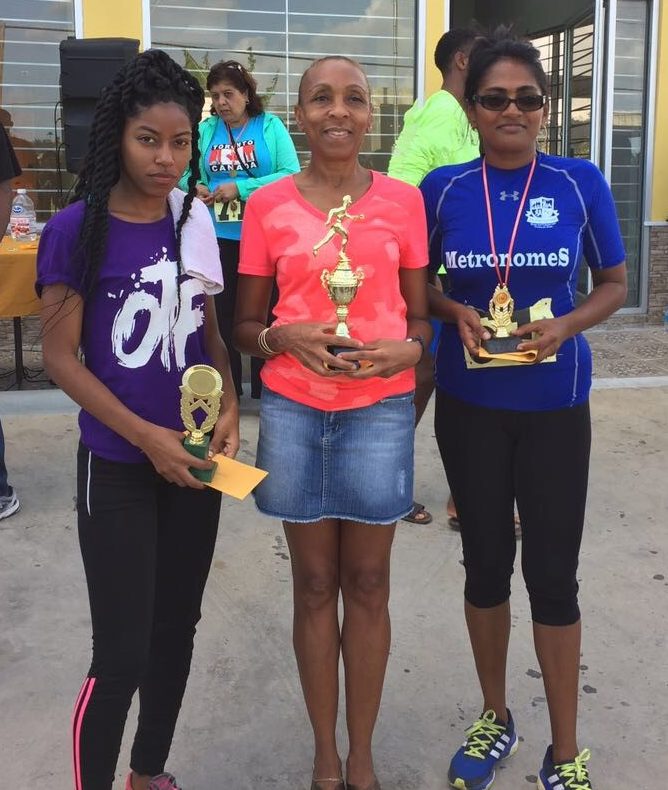 AbsoluteFit will be hosting its 3rd Annual 5K Run/Walk on 27th April 2019 The event starts and finishes at the gyms compound located at 164 Rochard Road, Penal. The route is generally flat terrain and should not pose any major challenges for participants. Race Start time is 4:00 pm. The Gym is easy to find and detailed directions to the event can be found by on our Facebook page. Click on the following link. AbsoluteFit on Facebook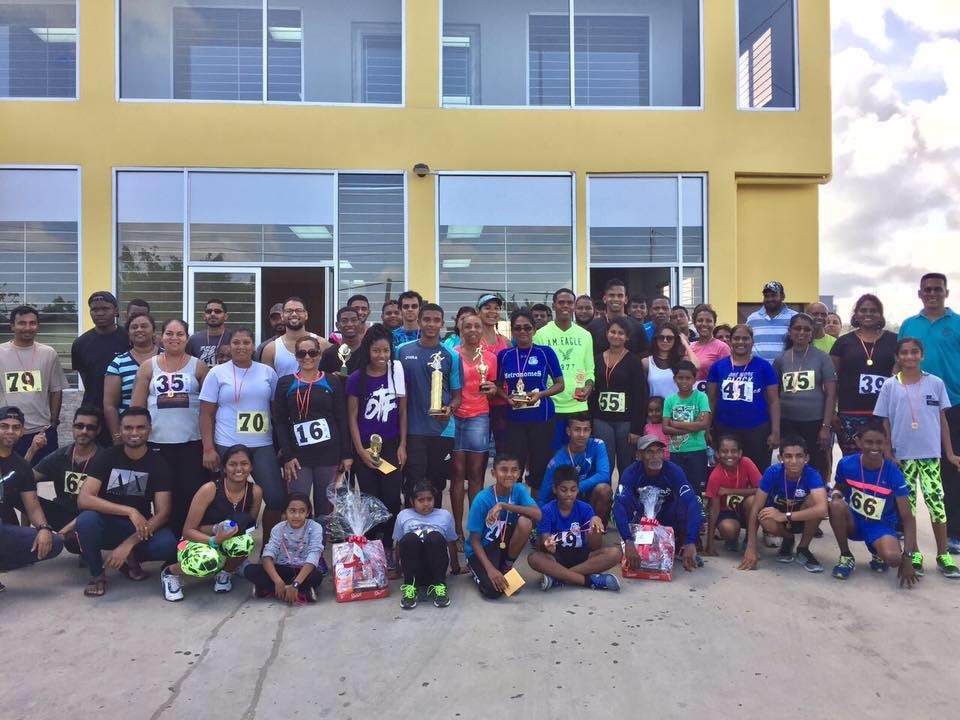 Registration Information
Online Registration is available right here at caribislesports.com. Click on the register button on this page.
Offline registration will be available at AbsoluteFit Gym, 164 Rochard Road, Penal OR contact Sunil in San Fernando at 737-2405
Online Registration is open until Friday 26th April, 2019 at 6:00 pm
Registration fee is $70.00
Same day registration fee will cost more, so register in advance!
Bib Collection
Bibs can be collected two working days after registration at the gym, or on the day of the event
To collect your bib, please bring along the confirmation e-mail and one form of ID.
Start Time
The warm-up will begin at 3:45 pm
All participants will be asked to gather at the start line on time for a prompt 4:00 pm start.
Location and course
The race starts and ends at the gym. See Facebook for directions. AbsoluteFit on Facebook
The course is easy to follow. Please see the course map provided below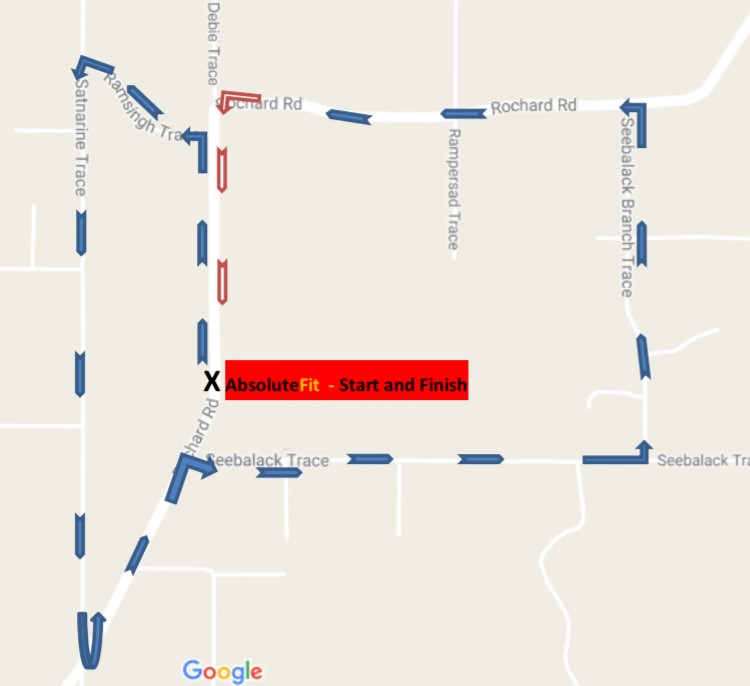 Medals and Prizes
Medals will be awarded to all finishers
Cash prizes will be awarded to top three(3) finishers, male and female.
Prizes for youngest and eldest individual
Prize giving ceremony will begin as soon as reasonably possible
Over TT$5,000 in Cash Prizes
Contact Us
Please feel free to contact us for any further information
Sunil: 737-2405
Sheldon: 277-8346
Mickey: 734-1075
Or you can email us at absolutefitltd@gmail.com